India and New Zealand: The next innings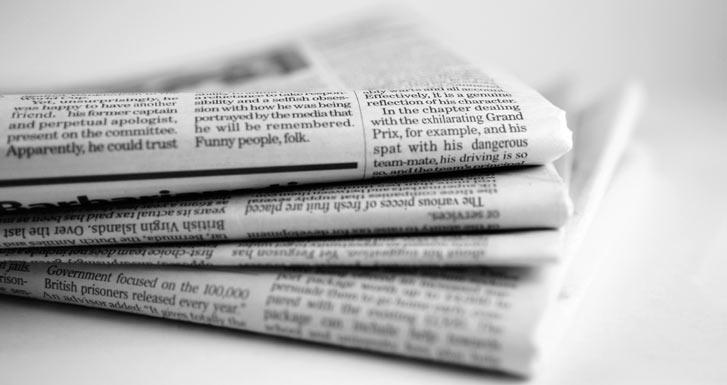 As published in the NZ Herald, 18 August 2023
By Stephen Jacobi
As a trade mission prepares to depart for Delhi, Stephen Jacobi of the New Zealand International Business Forum considers the prospects for growing two-way trade and investment between India and New Zealand.
Plenty of ink has recently been devoted to the India/New Zealand trade relationship. Autumn saw a veritable wave of comment, and that has been accompanied by a lot of positive activity. A major report by the India New Zealand Business Council (INZBC) was published in April advocating greater commitment and focus, and this has been a catalyst to explore new ways of approaching the world's most dynamic and populous market.
A large 40-person trade delegation, leaving New Zealand for Delhi in late August, is one positive outcome. This collaboration is being planned and led by five business organisations, with strong support from the New Zealand High Commission in Delhi and NZTE in Mumbai. Government plays a vital role in opening doors in India and a true "New Zealand Inc" approach will be essential to boosting bilateral trade and invesment.
Although the value of two-way trade, at a little over $2 billion, is currently modest, several recent visits I've made to India convince me that this is a relationship of great strategic importance for New Zealand. The magnificent Bengal tiger is India's national animal and its grace, agility, strength and enormous power provide an appropriate metaphor in 2023! No large market can match India for speed and dynamism and a rate of economic growth that will exceed 6 percent this year, despite a sluggish global economy. Its young, talented and IT-savvy diaspora is potentially a gift to a country like New Zealand with its dire need for skills. Put simply, India has become an economic partner we cannot afford to overlook.
India contains 28 states and 8 union territories and individually most of them are more populous than New Zealand. The capital, Delhi, is over 2,000 years old, reflecting India's ancient, complex and rich history. There is so much for New Zealand exporters and investors to learn before they can fully understand how to best target their efforts. What is exciting about recent business initiatives is the setting of sights on a strategic approach to building trust and deeper understanding of the opportunities, rather than a purely transactional "one-off" approach to making a sale. Sales are always possible in a market like India; establishing a sustainable long term business is another thing entirely.
The ultimate objective of the five organisations leading the delegation is to return the trade and investment relationship to growth. Australia's recent "early harvest" FTA has piqued envy on this side of the Tasman, even if it excluded key products of interest to us. We have been down the FTA path with India and while we will always remain interested in a comprehensive agreement, there still is much we can achieve in the absence of an FTA.
There is also much that is instructive about the Australian approach. It has successfully identified what Australia can bring to the sectors India has identified as its top priorities. There have been constant ministerial visits over a number of years propelled by an awareness that government, cultural and academic links can all support the trade and investment relationship. This provides us with helpful cues to follow. There are also trans-Tasman links that our business organisations are starting to leverage.
India's global diaspora is the largest in the world. Although Australia has a significant ethnic Indian population, New Zealand's is proportionally larger. A full five percent of New Zealanders claim Indian heritage and they are doing much to enrich our economic, cultural and sporting fabric. They also represent a strategic asset, are playing an important part as we look to strengthen bilateral business exchanges and will be well represented on the mission.
Despite the current low level of trade, New Zealand has much to offer. We have world-leading resources, expertise and technology to share in several sectors. We have technology and manufacturing companies prepared to take a long-term strategic approach to the Indian market, which have built successful business there. Companies that could expand co-operation with India include those in the agriculture, agritech, education, fintech, forestry, horticulture and renewable energy sectors.
Becoming an efficient food producer, achieving more intensive land use, educating a population where half of all people are under the age of 25, and reaching world leadership in green energy are all strategic priorities for the Indian government. New Zealand companies that clearly explain what they can offer and are willing to adapt their goods and services to match the needs of Indian customers may discover exciting opportunities. Being prepared to learn all we can, building long-term partnerships and staying the course will all be important.
New Zealand businesses are travelling to India to explore partnerships for the long term. We've been watching each other and playing cricket for decades: now its time for exporters and investors to help lead the next growth phase!
REGISTER WITH TRADE WORKS
Register to stay up to date with latest news, as well as saving and discussing articles you're interested in.
Published by Newsroom on 6 September 2023 Stephen Jacobi reports on the recent business delegation to India. Every country has its contrasts and a subcontinent of 1.4 billion with thousands of years of history has more than most. Today's India can reach the...