Remarks made by ABAC New Zealand Chair Rachel Taulelei to GS1 Retail Plenary, 25 February 2022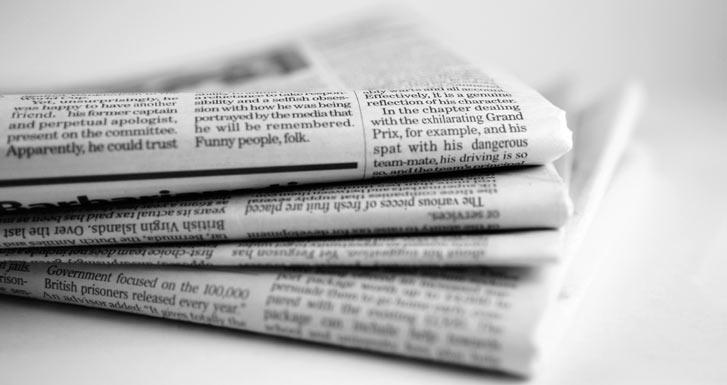 APEC BUSINESS ADVISORY COUNCIL
ADDRESS TO GS1 RETAIL PLENARY
25 FEBRUARY 2022
RACHEL TAULELEI
ABAC NZ
HOW IDENTIFICATION AND TRUST ARE NEEDED TO ENABLE CROSS-BORDER TRADE
E ngā mana, e ngā reo, rau rangatira mā, tēnā koutou katoa.
It is a pleasure to be taking part in this GS1 Retail Plenary.
As was just mentioned, I am the immediate past Chair of the APEC Business Advisory Council, or ABAC.
We are a group of senior business leaders from the Asia-Pacific region. Our mandate is to advise the region's Leaders on the most pressing issues of the day.
There can be few issues more pressing than how we can work together to restart the engines for growth.
The region has done better than most over the last two years – but the downside risks to sustained prosperity are still daunting.
Trade is a central element in our efforts to boost the recovery.
And some of the most important tools in our toolbox are digital.
I know I don't need to convince the participants in this GS1 Retail Plenary about that!
COVID has shown that digital technologies can be one of the key enablers for resilient growth.
Digital tools such as Global Data Standards and paperless trade can help us ensure that trade is efficient, secure – and most important of all, trusted.
Equally importantly, digital technologies can boost inclusion in trade, and help us find more sustainable ways of doing business.
So, it's critical to create the right enabling environment for business to use digital tools, and for consumers to benefit from the improvements in efficiency and trust that digital offers.
Our work in ABAC has zeroed in on a number of the steps that we believe policymakers will need to take to realise the full potential of trade in this digital age.
One of the most important messages we conveyed to APEC Leaders last year was the importance of interoperability in digital trade.
The reality is that trade is increasingly digitalised, and we need to do what we can to enable a seamless regional trading system.
Around the region and around the world, we see a huge universe of different technologies and innovative digital products. This is not about favouring one over another. It's about ensuring that systems and products can talk to each other, regardless of technology choice.
The leadership that ABAC and APEC can show in this area is likely to have a powerful effect. Last year the region accounted for 48 percent of global trade, and 62 percent of global GDP. It is critical we get this right.
One of our key recommendations last year was to urge Leaders to support the development of a regional implementation plan for Global Data Standards.
That recommendation builds on many years of advocacy from ABAC, working closely with GS1.
Our earlier collaboration championing Global Data Standards led to APEC economies agreeing to run a series of pilot programmes around the region. As a result of those pilots, APEC Leaders have recognised that Global Data Standards can improve supply chain performance. In 2020 APEC published a set of guidelines and best practices for wider adoption.
But more needs to be done. We need to accelerate those efforts and embrace a suite of new Global Data Standards that can be implemented as soon, and as widely, as possible.
ABAC is also advocating for a range of other outcomes on digital trade, including interoperable paperless trade systems, an enabling ecosystem for e-signatures, continued cooperation on data privacy and cybersecurity.
Trade in food is an issue very dear to my heart as a former CEO of a food and beverage company.
ABAC helped to drive some great outcomes in APEC's new Food Security Roadmap.
First, we came up with the idea of developing a regional plan for a digitally-enabled food system. That is now underway.
As part of that exercise, we advocated for greater uptake of Global Data Standards for food, as well as other enabling digital technologies. We will continue to argue the case.
Looking ahead, this year the leadership of ABAC has passed from me to my colleague from Thailand, Supant Mongkolsuthree.
This important work continues under Khun Supant's leadership.
Some of the areas that ABAC will focus on include those where identification and trust in trade are central.
My ABAC New Zealand colleague, Anna Curzon, will be leading work looking at digital identity, including for businesses, in the APEC region.
Her major focus will be on how to achieve greater adoption of digital identities, and more importantly, greater interoperability around the region.
Other colleagues will be looking at digital tools for trade facilitation, and interoperable data infrastructure, building on last year's work on digital trade.
In closing, It is clear that the Asia-Pacific will remain a driving force in global trade and economic performance in 2022. But the downside risks remain – from supply chain disruption to pandemic waves to geopolitical churn.
We need to do all that we can to support consumer confidence and trust, alongside business resilience.
ABAC is convinced that digital is the key enabler for that important goal – and we value our strong partnership with GS1 in helping to put in place the right tools to get the job done.
REGISTER WITH TRADE WORKS
Register to stay up to date with latest news, as well as saving and discussing articles you're interested in.
Published by Newsroom on 6 September 2023 Stephen Jacobi reports on the recent business delegation to India. Every country has its contrasts and a subcontinent of 1.4 billion with thousands of years of history has more than most. Today's India can reach the...