TPP – end in sight? NBR – 31 January 2014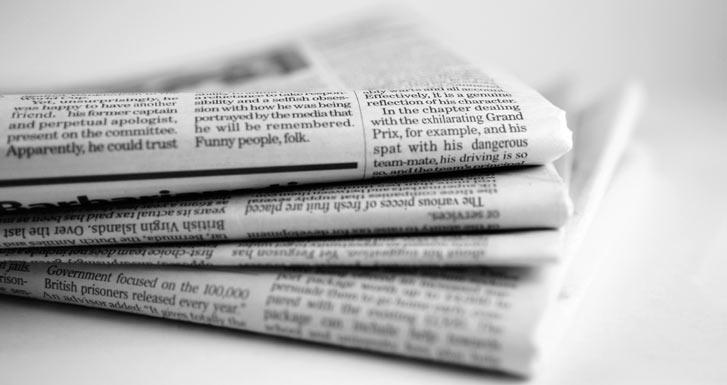 By Stephen Jacobi
2014 is shaping up as crunch time for TPP, writes Stephen Jacobi.
Whether on the golf course in Hawaii or the ski slopes of Davos, a key topic of discussion over the summer has been whether the Trans Pacific Partnership (TPP) can be concluded this year. Twelve economies are now participating including the United States and Japan.  Other economies are showing interest.  There is every reason to suspect the negotiation can be brought to a conclusion in the first quarter of this year.  The time frame for ratification is less certain.
TPP is important to New Zealand because it includes partners with which we don't have free trade agreements ? the United States and Japan, as well as Canada, Mexico and Peru.  Another key market, Korea, is showing close interest.  FTAs are not an end in themselves ? as we have seen with China, FTAs can provide significant openings but more is required from business to turn these agreements into economic value.  FTAs set the rules for trade and investment.  New Zealand, as a smaller player, is better off when we have a chance to set them.
To no-one's surprise TPP was not concluded in 2013, but neither did it come to a shuddering end.  At the APEC meeting in Bali, thanks to some great work by Prime Minister Key, directions were given to Ministers to meet in Singapore in December. This they did and they seem likely to meet again in February.  For some time those following the negotiation have felt the negotiators were one or two rounds behind schedule.  Far better to finish the negotiation properly rather than come to a quick and dirty finish.
At this stage the key issue is whether the United States is serious about eliminating tariffs on agricultural products, textiles and other products.  Without this it's hard to see the other parties addressing issues the US considers important.  A positive step has been the introduction of a bill in the Congress which would give the Administration the authority to conclude deals like TPP without them being unraveled in the ratification process.  It will be a major test of President Obama's political skill if this Trade Promotion Authority makes its way through a fractious Congress.
Japan too has a lot of hard swallowing to do.  As a late entrant to the process, Japan is believed to be participating actively and for the most pat constructively.  But Japan appears to harbour unrealistic aspirations about the continuing protection of its agricultural sector.  It has been a key feature from the very beginning that TPP will be a comprehensive agreement.  All sectors need not be treated the same, but all sectors will need to be included.  End of story.
TPP is also attracting its share of controversy here in New Zealand as complex issues related to pharmaceuticals, intellectual property, use of the internet, investment and now environment are under negotiation.
The New Zealand Government has been clear that no major changes will be made to Pharmac's role as a purchaser of medicine.  The US now appears to be moderating some of its earlier requests in this area.  That's no surprise ? the United States itself operates schemes like Pharmac including within its Medicaid and Medicare programmes.
New Zealand has little interest in agreeing to changes to parallel importing, software patents or to internet file downloading, especially as the latter two regimes have just been through Parliament.  The US Supreme Court has recently upheld parallel importing.   Our American friends are facing an uphill battle both at home and in the negotiation on all these issues.
TPP may provide additional rights for foreign investors as has been done with our existing agreements with China and ASEAN.  Foreign investors should not automatically be able to sue governments about changes of policy but they should be able to seek compensation when governments decide to withdraw conditions under which they approved foreign investments in the first place.  In many economies companies already have the means to seek redress from governments when their property rights are removed, but this is not the case everywhere.  Foreign investors, including New Zealand companies operating overseas, need these same rights if investment is to be protected and promoted.
New Zealand's environment protection policies won't change one iota under TPP.  The issue is the extent to which other economies should be held liable for environmental agreements to which they are not a party or to be subject to sanctions when these were not part of the original agreement.  TPP should uphold the environment but the best place to negotiate environmental disciplines is in environmental agreements.
It would be naïve to expect that there will be no changes to New Zealand policies arising from TPP.   That's why, once the negotiation is concluded, the Government would be wise to allow time for extensive consideration of the text by public stakeholders and a vote in Parliament before proceeding to ratification.  Any laws needing to be changed will require implementing legislation.
Even if the negotiation can be concluded by April, as some are now suggesting, time will be required for legal verification and ratification by all economies.  In some economies such as the United States the process is far from straightforward.  However you look at it, 2014 is shaping up as a key year for TPP.
REGISTER WITH TRADE WORKS
Register to stay up to date with latest news, as well as saving and discussing articles you're interested in.
Published by Newsroom on 6 September 2023 Stephen Jacobi reports on the recent business delegation to India. Every country has its contrasts and a subcontinent of 1.4 billion with thousands of years of history has more than most. Today's India can reach the...